It is that time of year again: dust off your dancing shoes, dig your evening wear out of the closet, and get ready for the annual ICS Gala Ball! Like every year, the International Club Shenyang (ICS for short) gets together with friends for an evening filled with fine dining, fabulous music, and charity.
This year, the ball is held on November 17th, from 5:30 until midnight, in the ShangriLa Hotel. An eight-course dinner and live music are sure to make the evening unforgettable. And a silent auction and raffle will ensure that ICS gets to raise money for the less fortunate at the same time.
ICS Charity Partners
The following charity associations will benefit from the proceeds of both raffle ticket sales and the silent auction:
The Delos Foundation International is an organization which aims to 'Make Everyone Preserve the Right to Sight.' ICS helps them with different projects, such as providing glasses to children in Shenyang's outskirts who have been diagnosed with myopia. Glasses often make the difference between academic success and failure, as many children fall behind in school when they are unable to read the board clearly, and their parents cannot afford an eye exam or glasses for them.
Dream Home (Children's Social Welfare Institute) is an orphanage caring for severely mentally and physically disabled children and youth. ICS volunteers go to the orphanage on a weekly basis to support the caregivers, and the club also pays one massage therapist's salary. Massages are incredibly beneficial to the patients there, as they improve the blood flow to limbs and keep their muscles from atrophying.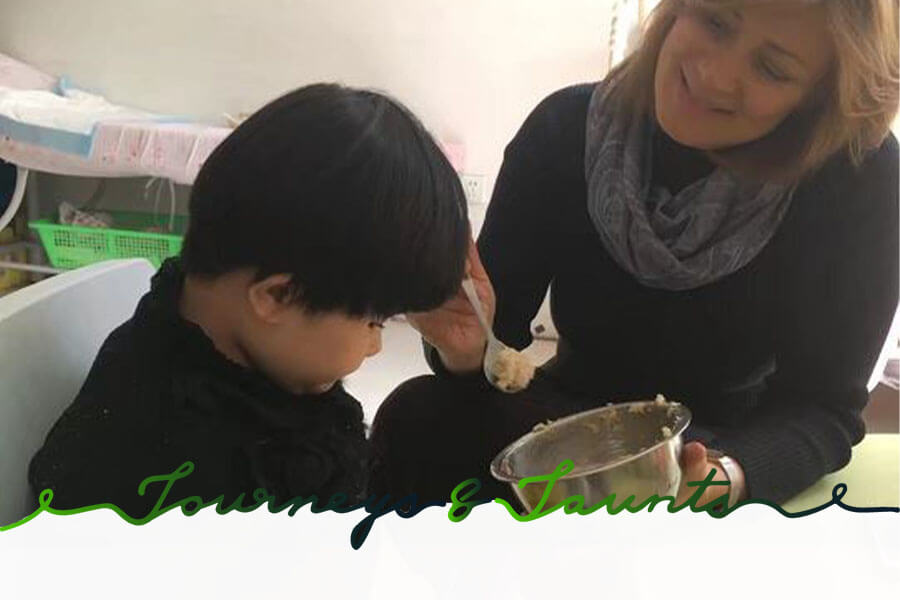 The Shenyang School of the Blind supplies children with impaired vision with a chance at an education and also vocational training. ICS gives yearly scholarships to deserving students at the school who would otherwise be unable to continue their education there. Other events such as inspirational lectures by successful blind role models are another way that ICS supports the students.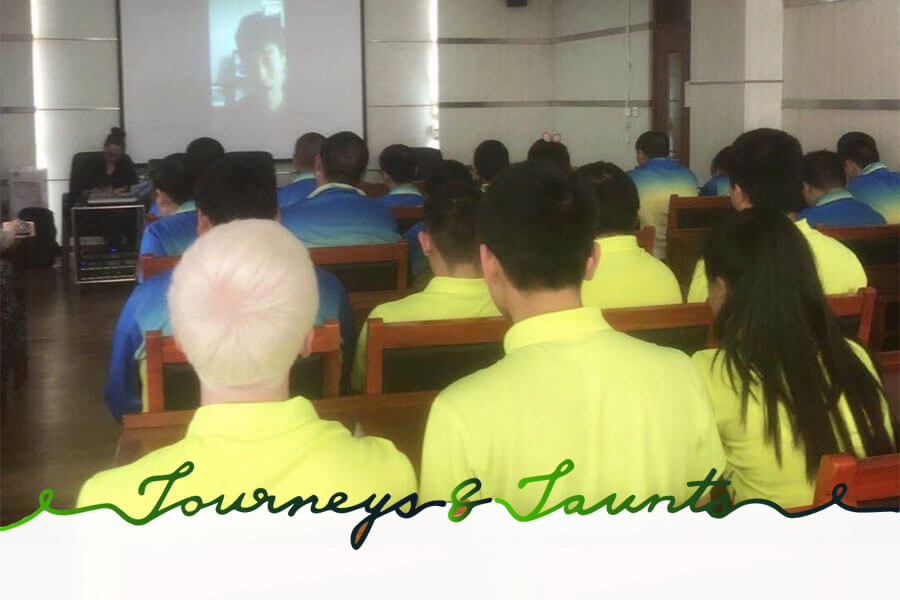 The Light Foundation (In His Image International Inc. Shenyang branch) has a program for foster families of disabled children. ICS sponsors their annual Christmas Party with gifts for the foster children and also supports the program on an as-need basis.
So, definitely worthy causes.
Oh, you want to know what kind of prizes there will be? Sure, here you go…
Prizes
Some of the raffle prizes are:
-6 one-hour Chinese lessons (value >700 RMB) from Lotus Mandarin Center
-300 RMB worth of food and drinks at Black Sheep restaurant and bar
-a 1 night stay for 2 including breakfast at Kempinski Shenyang
-one lunch and one dinner set menu for 2 at Il Forno in the Hyatt
-vouchers for La Favorite Restaurant
-a 200 RMB bottle of red wine from Lounge of Simi
-5 chances at a voucher for a health check at Roicare Hospital
-a 1000 RMB cash prize sponsored by Liaoning Bright Certified Public Accountants
-a 400 RMB voucher for Taverna Vigna Italian Restaurant
-a Bu Lao Lin sweets basket
-a 2 night stay for 2 at the ShangriLa Harbin
The silent auction also has a lot of items worth fighting (or rather bidding) over:
-3 sets of children's clothes lovingly designed by coco & ray
-a piece of art by Noriyuki Muraki
-20 hours one-on-one Chinese lessons by Guiding Mandarin
-precious pieces of jewelry by The One Customized Jewelry
-an African Crown Crane made of steel
-30-min lessons, one for playing zither and one for making tea by Shenyang Pinyuehui Culture Communication Co., Ltd
-6 private yoga lessons by Y+F Cultural Communication Co. Ltd.
-a 1 night room voucher for 2 at Sofitel Hongqiao in Shanghai
-a traditional dark-red enameled porrtery set for Chinese tea
-1 athletics coaching 5×1 hour sessions and 1 art training 5×1 hour sessions (for up to 6 participants by OCIS
Amongst the prizes of the silent auction will also be a 1-day customized city tour by Journeys & Jaunts. If you place the winning bid on this, you and up to 4 of your family members or friends get to go on a fabulous exploration of Shenyang with me.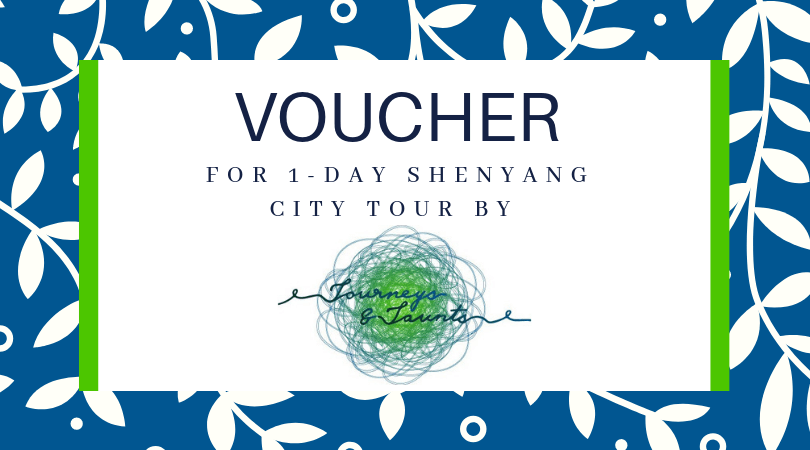 I will put together a day you won't easily forget. History, art, music, sports, nature – whatever your area(s) of interest, we will spend up to 8 hours together discovering Shenyang as you have never seen it. (Terms and conditions apply.)
If all of this sounds good to you, contact me for tickets!